Naperville Locksmith | Locksmith Naperville | Locksmiths In Naperville Illinois

Call us at: (630) 701-7777

Call us at:
(630) 701-7777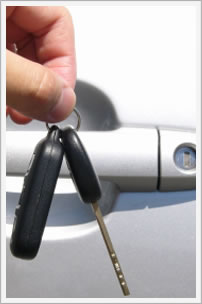 Automotive Naperville Locksmith
Has your steering wheel Club been harder to remove lately? Did you fight, and struggle with it, for much too long today? Were you almost late for work because you couldn't get it removed fast enough?

Does your key-less entry need repair? Is your available time at a premium? Does the thought of spending needless hours at the car dealer's make you sick to your stomach?

Have you lost your entire set of car keys? Are you wondering how you are going to replace them, without waiting weeks to get new ones from your car dealer?
Call Us: (630) 701-7777
Did you know that you could save time, and money, by completely by-passing your car dealer, on locksmith repair? It's true – Naperville Locksmith can perform the very same re-key, and repair work for less money, and at your location too. Forget the endless waiting at your car dealer's repair station, and make use of our mobile locksmith service vehicles. We get to you quickly; we offer same day appointments, very affordable prices, and a huge amount of services like:
Emergency lockouts – 24/7
Roadside re-keys
Transponder VAT key programming
Ignition cylinder repair
Trunk opening and unlocking
Key-less entry repair
Repair for damaged car locks
Worn out key repair
Car key duplication
Trailer keys installed
Motorcycle, scooter, truck, van, and boat re-keys
Broken key removal
Car alarms installed, and repaired
Stuck Club removal from steering wheels
Affordable prices, and guaranteed work performance
24-hour emergency service, with 15-minute response times
Call Naperville Locksmith anytime, for fast and professional automobile locksmith work done right, every time. We get you back in your car, and on the road before you know it, and all while saving you money too.
Call Today: (630) 701-7777