Naperville Locksmith | Locksmith Naperville | Locksmiths In Naperville Illinois

Call us at: (630) 701-7777
Automotive
Did you know that you could save time, and money, by completely by-passing your car dealer, on locksmith repair? It's true – Naperville Locksmith can perform the very same re-key, and repair work for less money, and at your location too.
Residential
Naperville Locksmith is your local Naperville, IL. residential locksmith specialty firm that brings affordable pricing, and guaranteed work performance, with every service job. We are licensed, bonded, and insured for your peace of mind.
Commercial
Not all commercial locksmiths are created equal. In today's fast moving high technology oriented society, a good commercial locksmith needs to be aware of, and trained in, all the latest product lines, and developments.

Call us at:
(630) 701-7777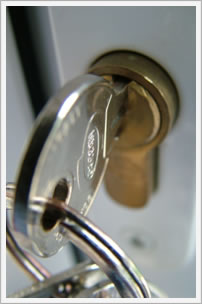 Emergency Naperville Locksmith
You are out gardening in the back yard, when you notice that you have locked yourself out. The keys are somewhere inside, and there is no possible way back into the house without breaking a window. To make matters worse, you have a pot of stew slowly simmering on the stove. What do you do now?

You get a call from the local police department saying that your car has been stolen, and recovered. The problem is that the would-be thieves inflicted damage to the car locks while breaking in. The car is drivable, but you can't lock the doors anymore. You have a road trip planned for tomorrow. What do you do now?
Call Us: (630) 701-7777
We use, and depend on our locks, every single day of our life. Our home, car, and commercial locks usually serve us well, until something goes wrong, that is. Much can happen:
Crime – attempted break in, vandalism, theft, pranks
Locks wear out, break, and become stuck
Nature – frozen locks, rusted mechanisms, etc.
Human nature – forgotten keys, broken off keys, lockouts
The best way to deal with lock and key emergencies is to be prepared for them, as they are always going to happen, one way, or another. Naperville Locksmith recommends that you follow the example of many of our regular customers, and immediately input our company telephone number into your cell, or smart phone address book for possible future access, when you need it most. Think about it - lockouts, lock damage, and broken keys never happen at a good time. Usually, we are in a hurry, or have a busy day planned. Sometimes, there isn't a moment to lose (think child locked in a car). The last thing you want to be doing when you need immediate locksmith service, is to start looking for a telephone book. Even if you found one, whom would you call first? The biggest ad? The one with the most pictures, or color? Be pro-active and take note of our telephone number now!
Call Today: (630) 701-7777
Our community of Naperville, Illinois, is often touted as one of the safest, and most livable cities in the United States. We are the envy of many a community with our low crime rates, and high standard of living. On the other hand, not only does the occasional crime still occur, but accidents, and our forgetful human nature, still play into locksmith emergencies.

Be prepared by being vigilant to your surroundings (know where your keys, wallet and purse are).

Having our Locksmith in Naperville telephone number handy.

Keep your locks as well maintained as possible. If some of your keys are starting to stick, have our technicians take a look.

Buy quality lock mechanisms, and products to begin with. The finest quality doesn't have to be expensive. Naperville Locksmith offers the most in demand locksmith products at affordable prices. Choose from names like: Arrow, Medeco, Kaba, Mul-T-Lock, Kwikset, Yale, Schlage, Falcon, Baldwin, Assa, Llco, and many others.
Call Today: (630) 701-7777