Naperville Locksmith | Locksmith Naperville | Locksmiths In Naperville Illinois

Call us at: (630) 701-7777

Call us at:
(630) 701-7777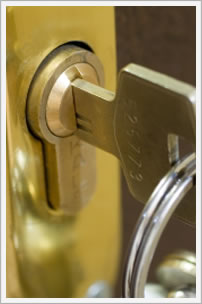 Residential Naperville Locksmith
Did you just move into your home? Would you like to increase your home security, without it costing you a fortune? Would you like your efforts at home security to be effective, but not obvious?

Did you come back from vacation and notice that attempts were made to gain entry into your home, illegally? Did your home locks sustain damage in this attempt?

Were you out gardening in the backyard, when you noticed that you just locked yourself out of the house? No windows are open, and the dog door is too small for you to fit through. What do you do now?
Call Now: (630) 701-7777
Naperville Locksmith is your local Naperville, IL. residential locksmith specialty firm that brings affordable pricing, and guaranteed work performance, with every service job. We are licensed, bonded, and insured for your peace of mind. We are up to date on all of the latest, most advanced technologies, and methods of keeping your home safe, and secure. We are the preferred choice in residential locksmith experts, and with good reason too. We offer highest value with every locksmith job we undertake. Our home locksmith services include:
Re-keys for front, interior, back, and patio doors
Mailbox and window locks
Fingerprint locks installed
Safes and vaults for your home
Panic room consultation and installation
Free consultations
Affordable pricing with every product or job
Guaranteed work performance
High security residential lock installation
Biometric entry systems
Master key systems
Access control systems
Decorative locks installed
Peepholes, padlocks, and deadbolts
Emergency lockouts 24/7
Live answer emergency service 24-hours a day
Fast, 15-minute response times when you call
Gun safes and cabinets secured
Locks for front, side, back and pool gates
Damaged locks repaired
Worn out keys repaired
House keys duplicated
Lost keys replicated
When only the best locksmith service for your home will do, call Naperville Locksmiths, and see why we are the local favorites again and again.
Call Now: (630) 701-7777